Work shouldn't hurt
Musculoskeletal Disorders (MSD) account for almost half of all lost-time claims in Ontario. These pains and strains take a toll on worker quality of life, morale, and productivity.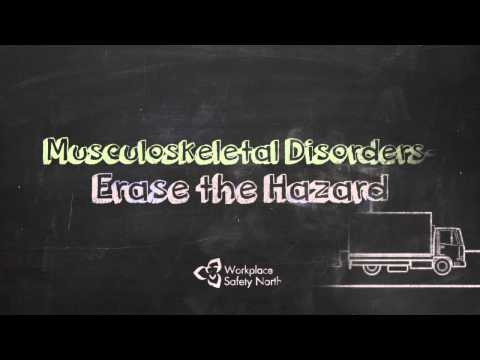 Download and save these resources to help promote and improve health and safety in your workplace
Leading Practises
Office Ergonomics - Free e-learning for Office Workers
The training program was developed by the Institute for Work & Health (IWH) in partnership with Public Services Health & Safety Association (PSHSA), Centre for Addiction and Mental Health (CAMH) and U.S.-based Liberty Mutual Research Institute for Safety.eOfficeErgo: Ergonomics e-Learning for Office Workers is an evidence-based and standard-compliant online training program designed for employees who regularly use computers on the job.
By the end of the program, learners will be able to: 
The program includes nine interactive modules and is designed so participants can learn at their own pace, in their own environment. The course takes approximately 90 minutes in total to complete and allows users to start and stop the program as time allows.
The course is available in three formats: a free web-based version, a SCORM-compliant version that offers tracking functionality, and a SCORM-compliant version that you can download for use in your own Learning Management System (LMS).
Physical Demands Analysis
A Physical Demands Analysis is a technique used to objectively measure the physical demands associated with a job. The tool evaluates the job and not the individual through describing the demands of the job. A Physical Demands Analysis is integral for a return-to-work (RTW) program.
A PDA should be completed jointly by a worker and an employer representative. The employer representative should have knowledge of how to complete PDA's (i.e. a training course).  If PDA's are developed by an external person, they should be reviewed and signed off by a worker and employer representative.
Physical Demands Analysis - General
Physical Demands Analysis - Mobile Equipment
Posters
Safety Talks
Musculoskeletal Disorder Safety Talk
Ergonomic Safety Talks