Lack of experience and training can be dangerous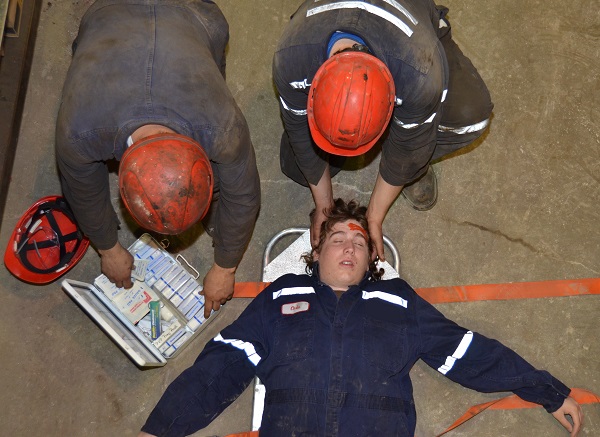 Workplace health and safety is especially important for young and new workers. Statistics show these workers are more likely to get injured or killed on the job compared to their more experienced coworkers.
According to the Ontario Ministry of Labour, Immigration, Training and Skills Development, between 2011 and 2020, there were more than 70,000 injuries reported among workers aged 15 to 24. Injuries ranged from minor cuts and bruises to more serious fractures and amputations. During this same time period, 29 young workers lost their lives on the job.
The types of injuries and incidents young workers experience can depend on the industry they work in. For example, in the construction industry, falls from heights are a common cause of injuries among young workers. In the service industry, including retail and food services, injuries often result from slips and falls, as well as burns from hot surfaces and liquids. In the manufacturing industry, workers are more likely to suffer from injuries caused by machinery.
Reasons for higher risk of injury and death
There are many reasons why young workers are at a higher risk of injury and death on the job. One reason is their lack of experience and training. Young workers may not be aware of the potential hazards related to their job or may not know how to use equipment safely. They may feel pressure to impress their employers or coworkers by working quickly or taking on tasks beyond their abilities.
"Young workers may feel less comfortable speaking up about unsafe working conditions," says Lindsay Digby, Health and Safety Specialist at Workplace Safety North (WSN). "They can be afraid that they might be seen as difficult or expendable, or they just don't know what they don't know.
"To help young workers, we developed a free set of checklists for the worker, supervisor, employer, and parent-guardian. It's a simple way to ensure everyone is on the same page when it comes to ensuring the safety of a new or young worker."
"It's important for young and new workers to ask questions if they're unsure about how to do something or if they're concerned about a potential hazard," notes Digby. "Employers and supervisors are required to answer these questions and address any concerns. If a worker believes their health or safety is at risk, they should report it to their supervisor or employer right away."
Ontario has strict laws in place to ensure the health and safety of all workers. The province's Occupational Health and Safety Act (OHSA) provides a detailed framework known as the internal responsibility system for protecting the rights of workers, and to ensure their safety on the job.
The Ministry considers a young worker as anyone between the ages of 14 and 24 who is employed, and a new worker as someone who has been on the job for less than six months with their current employer.
Employers must take special care of young and new workers
Employers are required to take special care to ensure the safety of young and new workers. They must provide these workers with proper training, supervision, and equipment to ensure they can perform their jobs safely. This includes educating workers about the hazards and risks associated with their work and providing them with the necessary controls such as protective equipment and clothing to prevent injuries.
Employers must also ensure that young and new workers are aware of their rights and responsibilities under the OHSA. This includes informing them about their right to refuse work if they believe it is unsafe and their responsibility to report any hazards or injuries they encounter or experience on the job.
The Ontario government has implemented mandatory health and safety awareness training program for all workers, which includes information on workers' rights, responsibilities, and common hazards in the workplace.
It's important for young and new workers to know their rights and responsibilities when it comes to health and safety in the workplace. They should feel empowered to speak up if they have concerns or questions, and to report any unsafe conditions or practices. By working together with their supervisor and employer, they can help ensure a safe and healthy workplace for everyone.
Resources
New and Young Workers free resources - WSN