Monday, December 12, 2022
Upcoming events and legislative changes in Ontario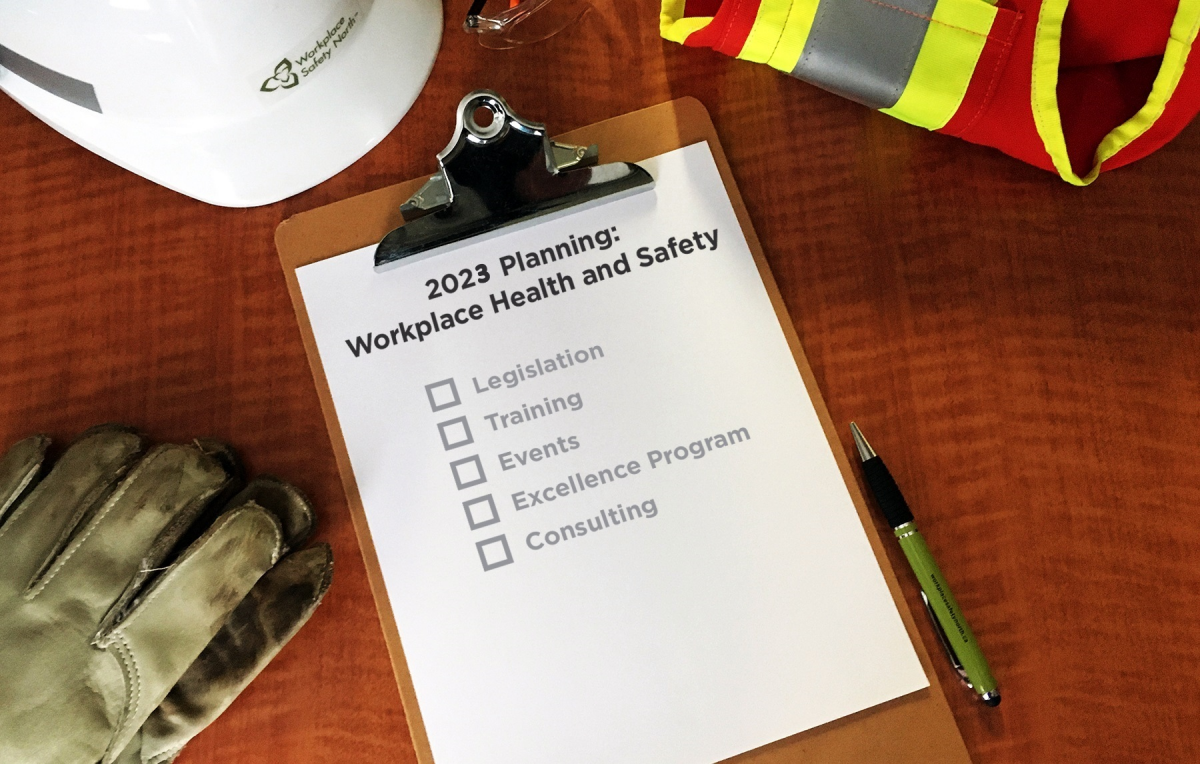 In 2022, there were changes to Ontario workplace health and safety legislation that will affect businesses in the year ahead.
The provincial government also continues to apply a risk management approach to injury and illness prevention. There are many industry research projects underway that are bringing new information and a raised awareness about the root causes of each sector's top health and safety risks.
First, take a look back at 2022 to understand how the occupational health and safety landscape has changed.
Highlights of 2022: New legislation, programs, online training, and updated resources
In April, Bill 88 "Working for Workers Act" was passed into law. The Act included Digital Platform Workers' Rights Act, as well as updates to the Employment Standards Act and the Occupational Health and Safety Act.
As of June 2022, employers with 25 or more employees are required to have a written policy on disconnecting from work, and must provide a copy of the policy to all employees.
Employers in high-risk workplaces are required to provide naloxone kits to respond to a potential opioid overdose at their workplace, and there must be a trained worker who is in charge of the kit. On December 12, 2022, Ontario Regulation 559/22: Naloxone Kits was published, which provides detailed information about the naloxone kit requirement. On December 14, 2022,

the Ontario government announced

it would supply free naloxone kits to at-risk workplaces by June 1, 2023.
As of July 2022, fines have increased for officers and directors from $100,000 to $1.5 million, and up to 12 months in jail, or both. The maximum penalty for a worker or supervisor increased from $100,000 to $500,000, in addition to up to 12 months imprisonment.
As COVID-19 and seasonal flus are now an ongoing issue, occupational health and safety continues to be a primary focus. WSN continues to expand virtual and online offerings, as well as developing hybrid learning programs that allow workers to attend the same training session whether virtually or in-person.
New resources, training, and updates from WSN in 2022 include the following.
What's new and changing for 2023: Policy and program deadlines, plus upcoming inspection blitzes
2023 Upcoming events: Mark your calendar
In the new year, upcoming events include free lunch and learn webinars, Battery Electric Vehicle Safety symposium, Excellence program meetings, and the Mining Health and Safety Conference.
As we approach the fourth year of the pandemic, ongoing provincial announcements on vaccination policy, capacity limits, funding, and other developments continue to help keep workplaces and communities safe.
For more information, contact your local WSN Health and Safety Specialist.
Related