Tuesday, February 02, 2016
Changes go into effect March 1, 2016, in Ontario
by Paul Andre CRSP, Vice President of Prevention Services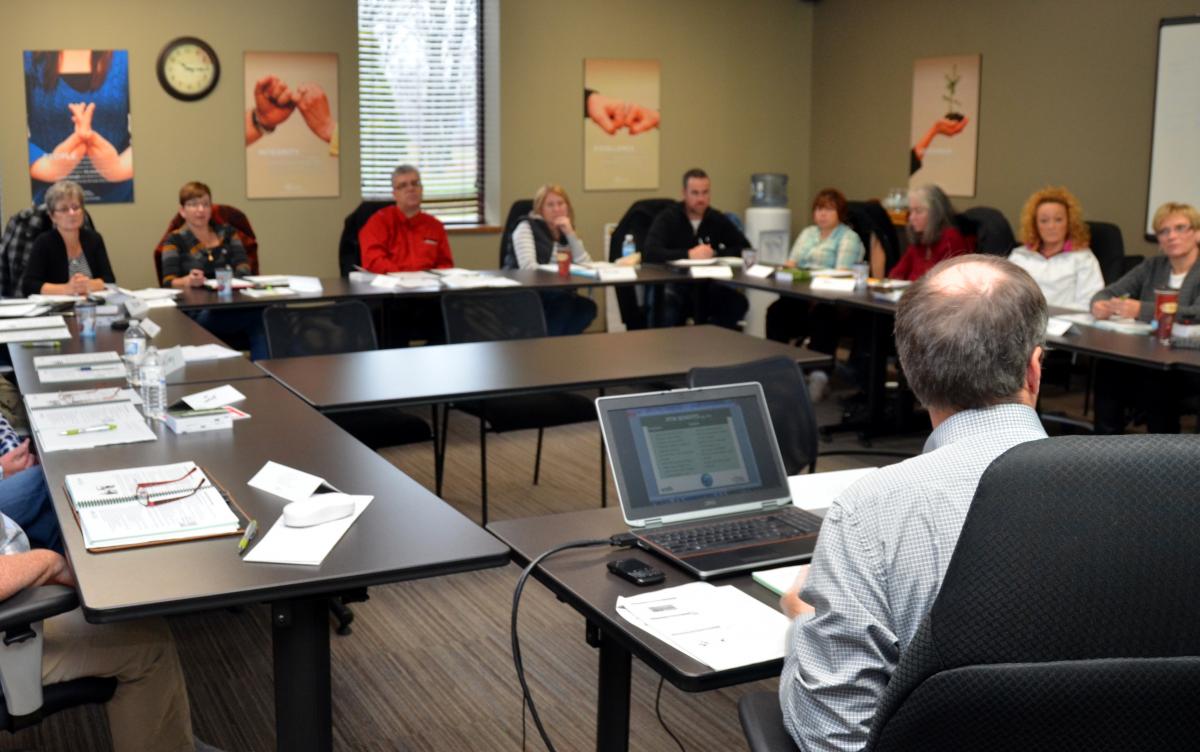 On March 1, 2016, the new Joint Health and Safety Committee (JHSC) training program standard will become mandatory in Ontario for all JHSC members seeking certification. The standard outlines specific requirements for training programs and training providers.
The new standards are a welcome update to the current 1996 standard and have a number of changes that will strengthen the quality of training certified JHSC members receive. Under the new standards all training programs and training providers will need to be approved by the Ontario Ministry of Labour (MOL), including Part 2 and refresher programs, which is unique to the new standard. 
The new standards have been designed to ensure greater interaction throughout training to support a better learning experience. Given the important role that certified members play in our workplaces, providing quality training that places an emphasis on interaction and ongoing evaluation will support more effective certified members and a more effective JHSC.
Top 10 things you need to know about new JHSC training
There are a number of key changes you'll want to be aware of once the new standard takes effect March 1. Here's a top 10 list of what you need to know:
Under the Occupational Health and Safety Act, most workplaces with 20 or more employees must have at least one committee member representing workers and one committee member representing the employer, and each must possess JHSC certification. This is not a new requirement; however there are changes to what the certification process looks like.

Formalized Part 2 training. Under the 1996

standards

only Part 1 training programs required approval and employers could provide their own Part 2 training without going through any formal approval process. Under the new standards, Part 1, Part 2 and Refresher programs must all be approved by the MOL. 

Employers can apply to the MOL with their own training program to become an approved training provider. The JHSC training program and provider standards each outline requirements for providers and learning outcomes for program material.

The Ministry has posted guidance material

and an application for companies that wish to become their own provider. 

As of March 1, you'll need to take training from an approved JHSC training provider for all stages of certification. The current list of approved providers for Part 1 training will be valid until February 29, 2016. The MOL is currently accepting applications for providers under the new standards. Only providers and programs approved under the new standards will be able to deliver JHSC certification training. A list of approved providers will be available on the Ministry of Labour website.

Under the new standard, there will be three JHSC Certification Courses: Part 1, Part 2 and Refresher training. 


a. 

Part 1 training is three days (19.5 hours) in length and includes such topics as occupational health and safety law, rights, duties and responsibilities of the workplace parties, along with duties and responsibilities of JHSC members.


b. 

Part 2 training is a minimum of two days (13 hours) in length and will focus on the concepts of hazard recognition, assessment and control, and evaluation of hazard controls; as applicable to a minimum of six hazards relevant to your specific workplace.


c. 

Refresher training is a minimum of one day in length (6.5 hours). Topics include a review of key concepts in Part 1 and 2 training, updates to legislation, standards, and best practices.

Refresher training. As of March 1, 2016, certified members trained under the new standard must complete an approved refresher training program every three years, or obtain an exemption for an active certified member. An exemption for an active member will allow the refresher period to be extended one time only to six years, in order to maintain certification status.

Learning continuity. In order to become certified, JHSC members must complete approved Part 1 and 2 training. The Part 2 program must be taken with six months of completing Part 1. A one-time application for extension for extenuating circumstances is available through the MOL. 

JHSC members certified prior to March 1, 2016, are not required to take Refresher training every three

years,

and maintain certification status indefinitely. The new standards include Refresher training every three years to ensure certified members stay current with changing legislation and standards and maintain their effectiveness as certified members.

Employers need to select a minimum of six hazards for Part 2 certification training. Selection of those six hazards should be done in consultation with your JHSC to reflect the most significant hazards in your workplace. Ontario health and safety associations such as WSN work closely with the industry sectors we serve to ensure Part 2 programs reflect the most significant hazards of our member firms.  

If you're in the middle of the certification process and have taken Part 1 under the 1996 standards (training prior to March 1, 2016), and have not finished your Part 2 training prior to March 1, you can take Part 2

under

the new standard and your Part 1 training will still be recognized. However, you will be required to take Refresher training every three years to maintain your certification.
Purpose of JHSC
The Joint Health and Safety Committee is an advisory body, made up of workers and supervisors, that helps raise awareness of health and safety issues in the workplace. The committee meets regularly, conducts regular workplace inspections, and makes written recommendations to the employer for the improvement of health and safety. The internal responsibility system or 'IRS' is the foundation of Ontario's approach to workplace health and safety, and it's built on the principle that workplace parties share responsibility for occupational health and safety according to their ability to influence it. Both employees and employers work together to recognize and control hazards in their workplace to achieve optimum health and safety performance. To discuss training, contact Workplace Safety North at 1-888-730-7821 or 705-474-7233 extension 0. To discuss the requirements of the new standards, contact the Ministry of Labour at 1-800-531-5551. 
Joint health and safety committees and certified members act as internal auditors to how well our Internal Responsibility System is working. They are an expression of how, as individuals, we can participate and contribute to our organization's health and safety system and improve upon it. 
In my experience, JHSC members are selfless volunteers and engaged employees who want to contribute to their organization and help ensure their fellow workers return home at the end of every shift, safe and healthy. These new standards were designed to support more effective certified members and are a welcome change to a twenty-year-old standard. 
Paul Andre is a Canadian Registered Safety Professional and Vice President of Prevention Services of Workplace Safety North, the Ontario health and safety association for mining, forestry, paper, printing, and converting sectors.
Related
Key changes to Joint Health and Safety Committee certification training
A Guide for Joint Health and Safety Committees and Health and Safety Representatives in the Workplace – Ontario Ministry of Labour