Live online sessions for snowmobile club members and volunteers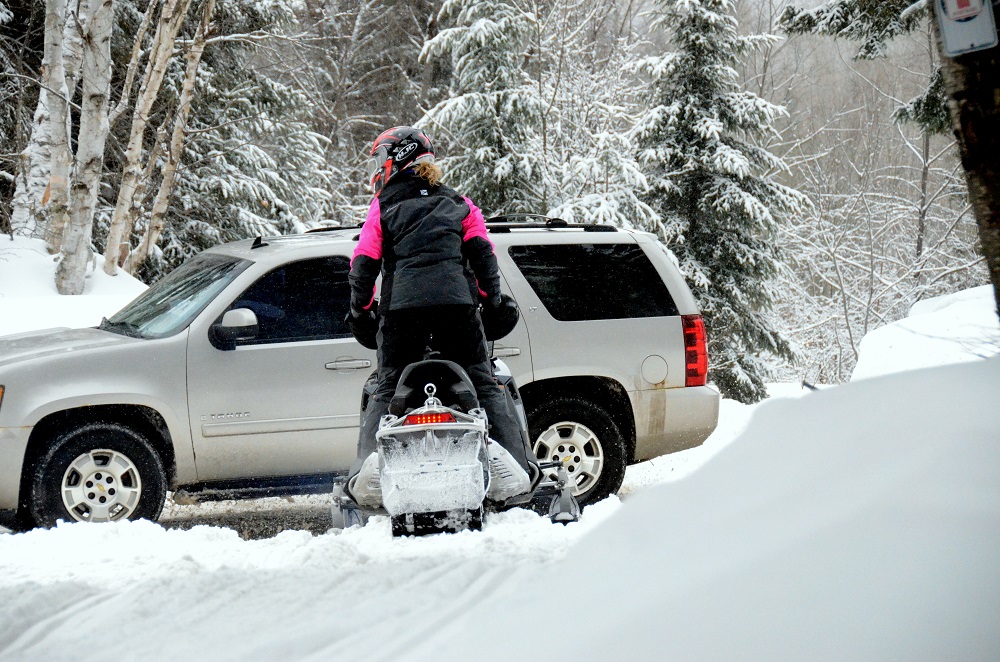 Snowmobile safety workshops information sheet
In November, Workplace Safety North is offering two free 1-hour live online Safe Driving on Forest Roads sessions for snowmobile club members and volunteers.
Forest access roads are considered highways under the Highway Traffic Act and all the regular highway rules apply. The new workshop hosted online with a live instructor will help recreational users learn how to drive on these roads safely.
During the 2016-17 season, the Ontario Ministry of Transportation Annual Report notes that 26 drivers and two passengers were killed in snowmobile collisions, and almost 200 people – drivers, passengers, and pedestrians – were injured.
"Lots of people who use forest roads just don't know about their distinct hazards," says Kevin Plant, Health and Safety Specialist at Workplace Safety North (WSN). "Most folks don't realize winter is the busy season for the logging industry, so understanding the dangers is extremely important."
During the one-hour instructor-led workshop, participants will learn about how to safely navigate the hazards of driving recreational or personal vehicles on forest roads.
The workshop covers tips for all aspects of driving safely on forestry roads – including the right personal protective equipment, a circle check to make sure your ride is ready to roll, safe driving practices, and how to load and unload a snowmobile from your truck or trailer.
"Workplace Safety North is pleased to partner with the Ontario Federation of Snowmobile Clubs," says Plant. "As the only provincial health and safety association based in northern Ontario, WSN is the perfect choice to help the OFSC prepare for a safe season.
"We already provide chainsaw training for snowmobile volunteers involved in trail maintenance, as well an e-learning course that educates all about driving near or on remote forest access roads. Space is limited, so we encourage those who are interested to register soon.
"Now more than ever, getting outside this winter and getting fresh air is important for good mental and physical health during this challenging time," notes Plant. "WSN is working with OFSC to update policies and procedures to ensure snowmobilers enjoy a safe season -- we want to make sure all workers come home safe and healthy after enjoying their recreational activities."
View free 1-hour webinar recording "Safe Driving on Forest Roads Recreation" on YouTube: https://youtu.be/YCNe429rxbk.
Related
Snowmobile safety workshops information sheet
New Ontario safety training for people accessing forest roads
Forest Fires Prevention Act now applies to more Ontario industries
Northern Ontario forest agency adopts BC-legislated road sign program