Please complete survey on new safety training 

Your input needed for new safety training course - information sheet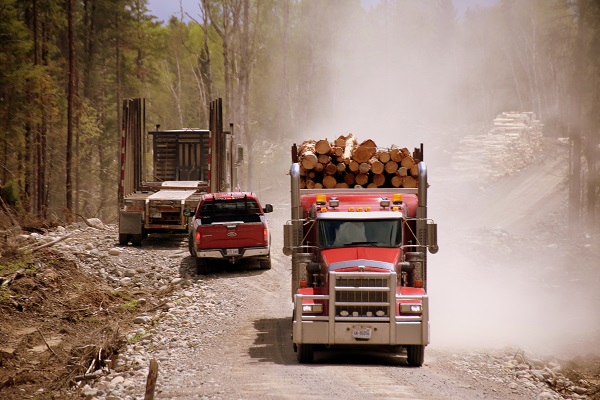 If you live, work, or play in the forest, please take this short survey to help shape health and safety training for workplaces and communities using forest roads. 
Background: A 2015 industry health and safety report notes logging and silviculture forest management companies in the Ontario forestry sector experienced a total of eight vehicle-related fatalities in a six-year period. According to Workplace Safety and Insurance Board (WSIB) statistics, claims for these types of incidents are slowly declining, but the severity remains extreme.
It should take 5 to 7 minutes to complete this survey. Responses will be processed in strict confidence by Workplace Safety North. Deadline for completion is June 30. Thank you for taking the time to complete the survey. Your feedback is important.
Supported by Sustainable Forestry Initiative Community Grant Program.
Objective is to reduce the number of vehicle incidents on forest roads and develop best practices
The Ministry of Labour of Ontario recently conducted a risk assessment of logging operations as part of their examination of high-risk activities. Facilitated in collaboration with Workplace Safety North and members of the forest industry, the logging risk assessment identified the top ten risks. 
Distracted driving was identified as the top risk for the sector. Forestry employers are concerned with the potential for fatalities, serious injuries, or environmental damage resulting from vehicle incidents on forest roads.  
WSN has developed a training program advisory team to provide field input and project leadership. The team is comprised of partners who understand of the unique hazards of operating vehicles on forest access roads, and will contribute their knowledge, experience and input into the training program design.  
WSN will develop a driver training program, designed to address the unique hazards encountered when operating motor vehicles on forest roads. One of the main objectives of this project is to reduce the number of vehicle incidents on forest roads.
With the input of the Training Program Advisory Team, WSN will facilitate the development of a set of best practices for safe operation of motor vehicles on forest roads. 
This set of best practices will serve as a framework for the training program and provide valuable guidance to employers, supervisors, forest workers and forest users, to assist them in the process of controlling the risks associated with the hazards of driving vehicles on forest roads.  
Related
Industry experts analyze causes of distracted driving on the job
Northern Ontario forest agency adopts BC-legislated road sign program
Tips for safe winter driving on logging roads
Implementing a safe driving program in your workplace - free information package