Thursday, February 03, 2022
Province allows one-time extension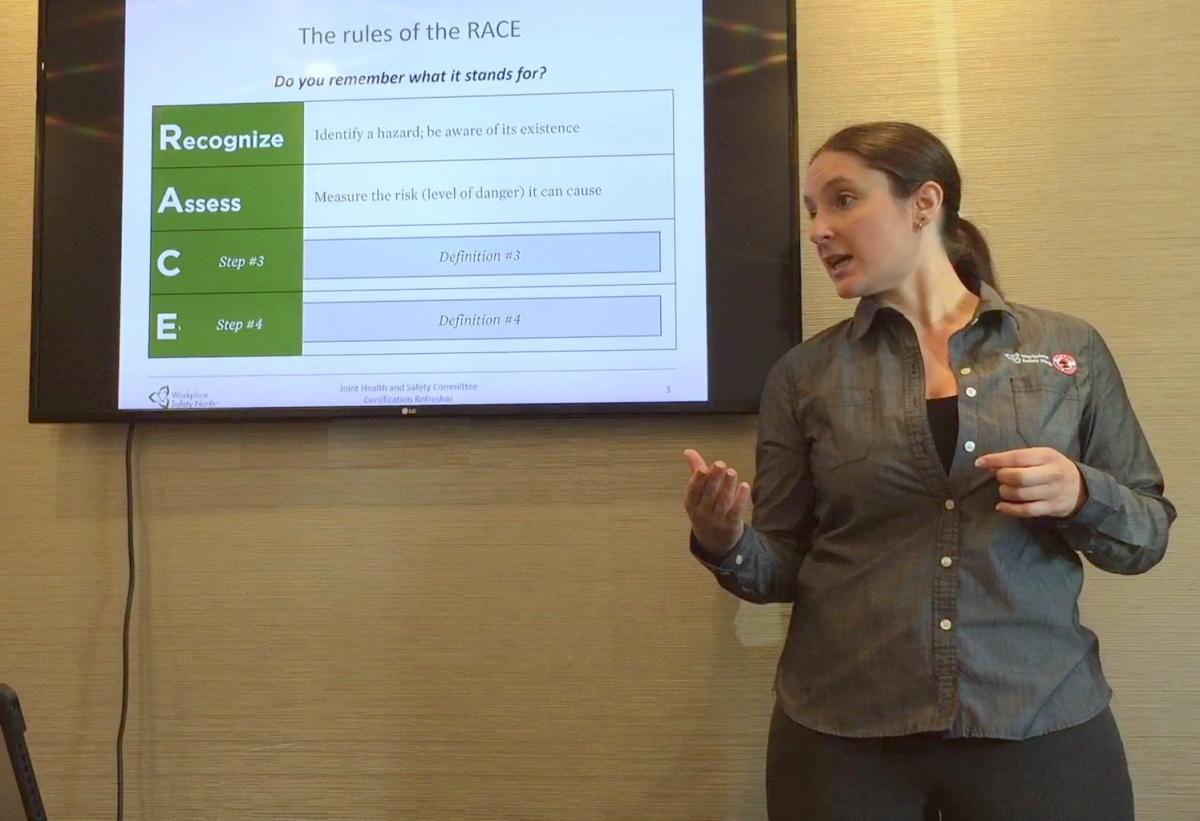 Workplace Safety North has received many requests from certified Joint Health and Safety Committee (JHSC) members with regards to extending the three-year timeline required to complete JHSC certification refresher training.  
A certified committee member is eligible to apply for a one-time exemption if they cannot complete a JHSC Refresher course within three years. The exemption form can be accessed on the Ministry of Labour, Training and Skills Development website.
Applicants who meet all exemption requirements can receive automatic and immediate approval of their exemption request. If granted a one-time exemption, the certified committee member is exempt from having to take JHSC Certification Refresher Training within three years of their last certification completion date, giving them six years instead.
Eligibility requirements for one-time training extension
A certified committee member can apply for an exemption if they meet all information outlined in Appendix B of the JHSC Program Standard:
Exemption form must be sent within three years of the most recent JHSC certification completion date (before certification expires)
Member has served on committee within 12 months of applying
Member has not been granted an exemption in the past
Note: Committee members who were certified by the Chief Prevention Officer (CPO) or by the CPO under the 1996 JHSC Certification Standards keep their certifications, and do not require an exemption.
How to apply:
Before starting your application:
Log onto SkillsPass

 with the email address you used to create your account.

Write down your Ministry Learner ID (you will need this to fill out the exemption form).
Your request must be approved by the Chief Prevention Office before your certification expires. Your request will be reviewed by Ministry staff and processed within 10 business days.
Note: A valid Learner ID must be supplied when completing the application form for the certified committee member, otherwise the request cannot be processed. If all eligibility criteria have been met, the request may be approved automatically. If the information is incomplete, the request will be reviewed by ministry staff and processed within 10 business days.
Upon completion and submission of the form, the requester will receive automated email notifications when the status of the request is updated. If an exemption is granted, the certified committee member will receive a notification email only if they have a valid email address on record.
Workplace Safety North is updating its training materials and resources with the link to the new exemption form.
English: https://cms-worker.bluedrop.io/form-manager/
French: https://cms-worker.bluedrop.io/lang/fr/form-manager/
If you have questions about or issues with the new exemption form, please contact the ministry at either 1-877-202-0008 or JHSC.InquiryLine@Ontario.ca.
Related