Forestry industry celebrates safety centennial Sept. 24-25 in Thunder Bay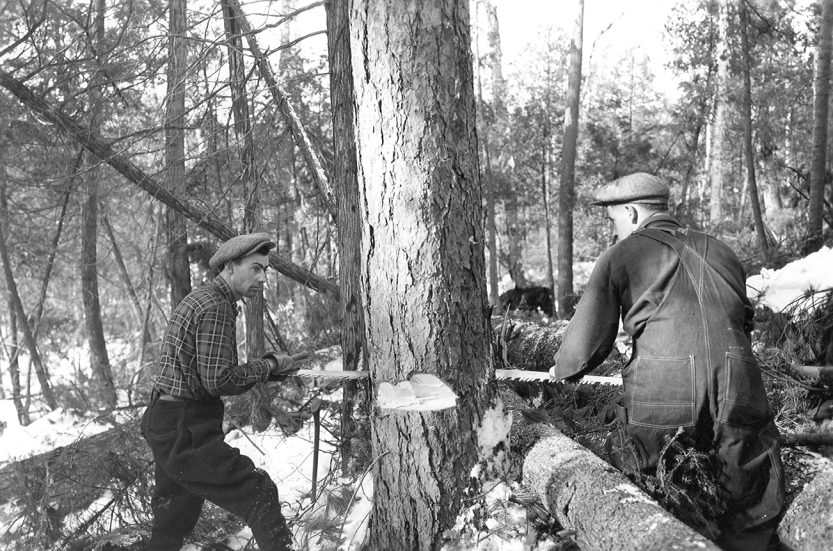 This archival photo circa 1920-30 from Workplace Safety North is titled 'The felling of a Red Pine tree under difficult circumstances.' Normally the stump would be cut lower. You'll note the sawyers face the teeth of the saw and the tree will fall in the direction of the notch. Note the lack of personal protection equipment, especially safety glasses.
Learn more about the legacy of forestry, pulp and paper industries in Ontario at a centennial celebration this September in Thunder Bay, where Workplace Safety North will be hosting a conference in honour of the 100th anniversary of these industries' health and safety associations. 
You're invited to celebrate this historical milestone at a two-day conference featuring awards banquet, workshops, trade show, and networking with colleagues.
For more information, visit workplacesafetynorth.ca/100
Related
Forestry, pulp and paper health and safety centennial conference
Taming the deadliest professions of the Ontario wilderness
Video: Logging history of northwestern Ontario: https://www.youtube.com/watch?v=KR3mGxMsXUo