Thursday, January 29, 2015
Ontario forestry, pulp and paper celebrate 100 years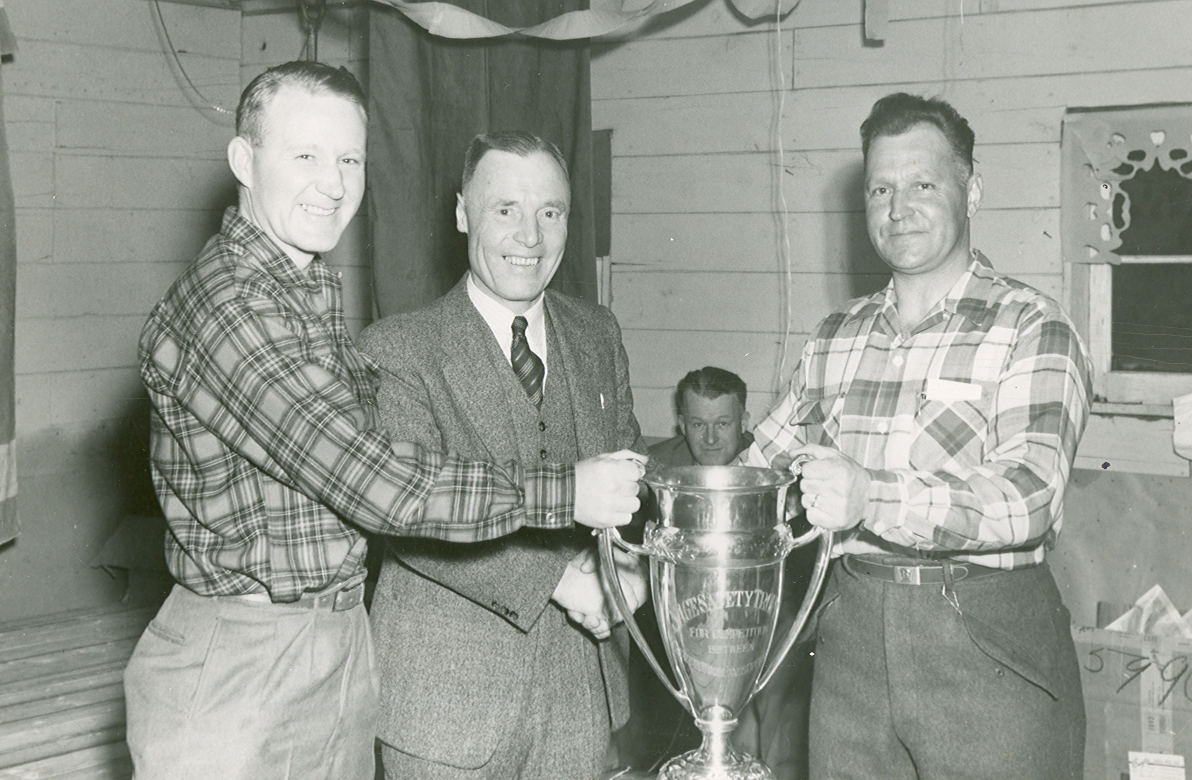 The history of the forestry, pulp and paper industry in Ontario is older than the province itself. Only the fur trade reaches farther back into the settlement and growth of what was once called Upper Canada. In many ways, the story of the cutting, harvesting and processing of wood is the story of Ontario.
Join the centennial celebration of safety
In 2015, Ontario's forestry, pulp and paper sectors celebrate 100 years of workplace health and safety innovations. Workplace Safety North (WSN), Ontario's health and safety association for forestry, paper, printing, converting, and mining sectors, is proud to celebrate the 100th anniversary of worker health and safety, and you're invited to share your story.
Do you have memorabilia, photos, and stories from these associations?
WSN is an amalgamation of provincial legacy organizations that date back to 1915.
Lumbermen's Safety Association

Forest Products Accident Prevention Association (FPAPA)

Ontario Forestry Safe Workplace Association (OFSWA)

Ontario Pulp and Paper Makers Safety Association (OPPMSA)

Pulp and Paper Health and Safety Association (PPHSA)
Share your story
Share your great stories about health and safety innovations over the years. Your remarkable history can't be told without you, so please visit the Stories forum at workplacesafetynorth.ca/100. You can also send your stories and photos by email: megparker@workplacesafetynorth.ca.
Help celebrate
Sponsors will help bring the 100th anniversary celebration to life in Thunder Bay! By sponsoring a 100-year safety celebration, you're aligning your company with values of health and safety. Sponsors are valued partners at Workplace Safety North events – as such, every effort is made to ensure sponsors received maximum exposure and recognition before, during, and after the event. 
More than 350 years of combined health and safety experience

Although Workplace Safety North is just five years young this year – its legacy forestry and pulp and paper health and safety programs are celebrating 100 years of making workplaces safer, the mining health and safety program is turning 85, and the Ontario mine rescue division turned 85 last year – that's a total of 371 years of Ontario health and safety experience. Much has changed in 100 years, and there is still more work to do to ensure every worker makes it home safe and healthy. 
Related information
Taming the deadliest professions of the Ontario wilderness
1915-2015: 100 years of health and safety in Ontario's forestry, and pulp and paper industries